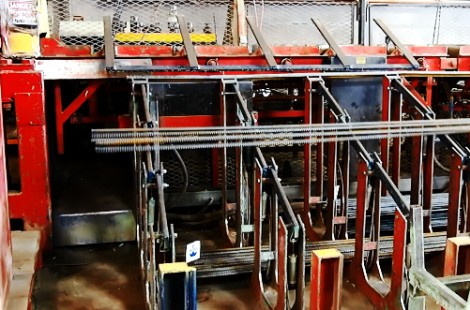 Shearline
Anchor Rebar's high volume fully automated Shearline gives precise control over cutting all standard rebar sizes.
Shearline cuts multiple bars at once to your exact specifications and industry standards.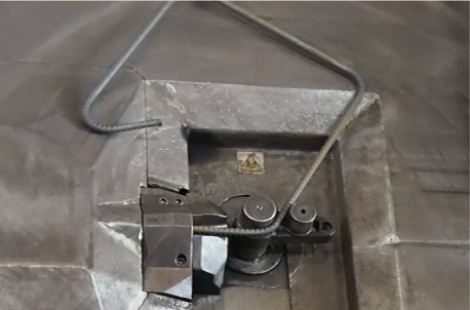 Schnell Bar Wiser
The Schnell Bar Wiser is fully automated to bend bar up to 20mm. It yields precise dimensions in a fast paced production environment.
The efficiencies gained by using the Schenell will save you time and money on the jobsite.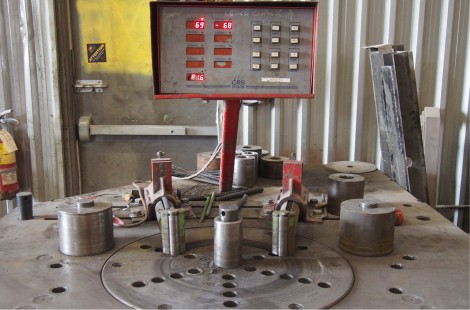 Programmable Automatic Bender
The Programmable Automatic Bender is the solution to bar bends above 20mm. This machine specializes in bending large diameter reinforced steel to your precise dimensions while meeting important industry standards.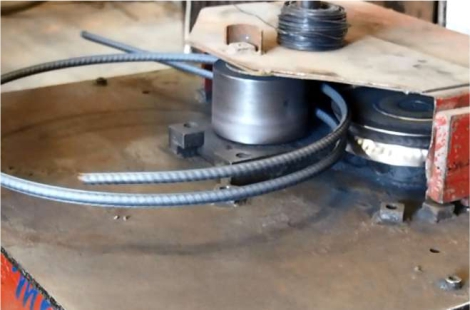 Radius Bender
Bending round ties is easy with Anchor Rebar's Radius Bender. This piece of equipment can bend almost any size of round ties that you require.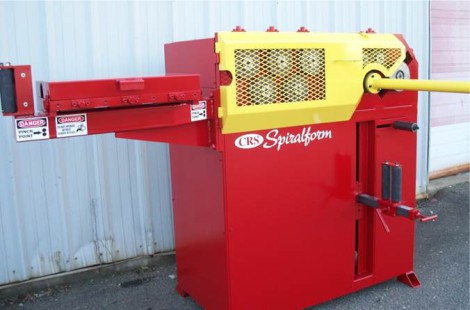 Spiralform
Spirals up to bar size #5 (16mm) is easy with Anchor's Spiralform. This machine is integral to the construction of prebabricated caissons of various diameters.